Manufactured by E.K Cole Ltd. in 1956 at their Southend-on-Sea factory this 6 Valve superhet VHF only radio employed a dual loudspeaker system. Housed in a tall console type walnut cabinet its shape embraced popular furniture design features of the time. Launched in 1926, electrical company E K Cole (later known as Ekco) manufactured radios, televisions and other electrical appliances. At its peak, the company had over 1000 employees. The company was later taken over by Pye in the late 1970's.
The retail-selling price for this model was £31.14s.6d plus purchase tax.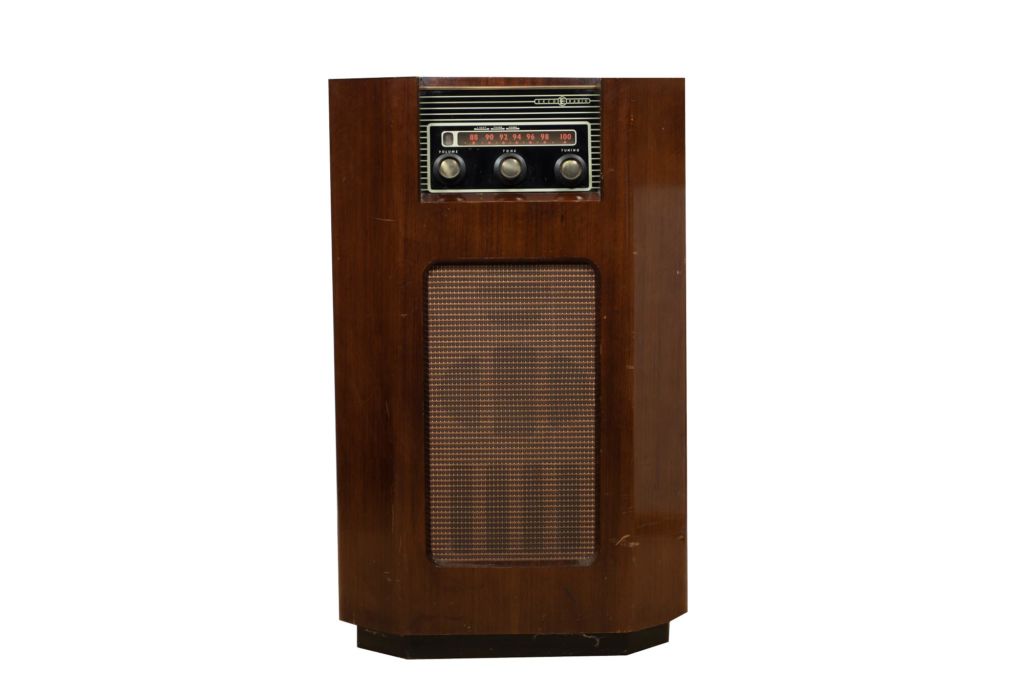 Did you know...
The average working wage in 1956 was £7.1s.0d for a 47 hour week.
Discover
More
Artefacts