Manufactured by Murphy in 1956 this 7 Valve Superhet was housed in an African walnut veneered wooden cabinet with silver anodised aluminium trims. This radio featured 4 reception Wavebands, Medium Long Short and FM/VHF selected by means of a rotary switch.
Controls: Left to right – 4 Position tone-switch; volume and on/off; tuning; wavechange/gram. A magic eye indicator on the front of the set assisted tuning. Extension sockets at the rear were provided for a gram, speaker, aerial and earth connections.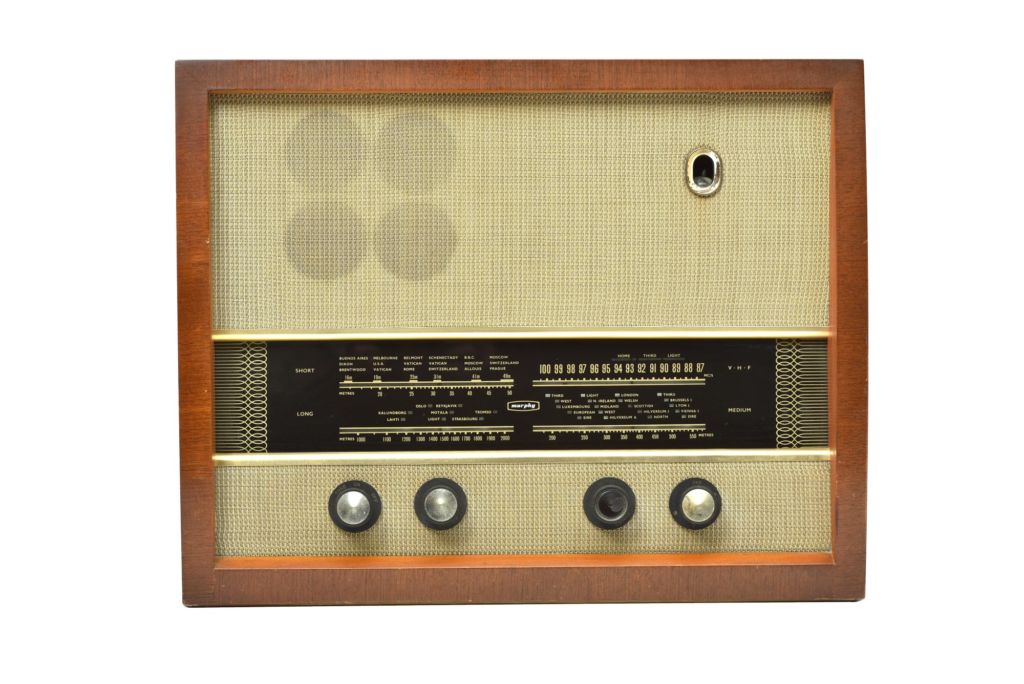 Did you know...
The retail-selling price was £28.8s.9d including purchase tax. The average working wage in 1956 was £7.1s.0d for a 47hour week.
Discover
More
Artefacts