Manufactured by Bush in 1954 this four-valve radio is finished in a light walnut veneered wooden case. A 4-way rotary switch is used to select between the long, medium, short and gram input. On the cabinet back sockets are provided for the connection of external aerial, earth, gram pick-up and an extension loudspeaker. This receiver has undergone a complete restoration in our museum workshop and is now in full working order.
The retail-selling price was £16.12s.3d plus purchase tax.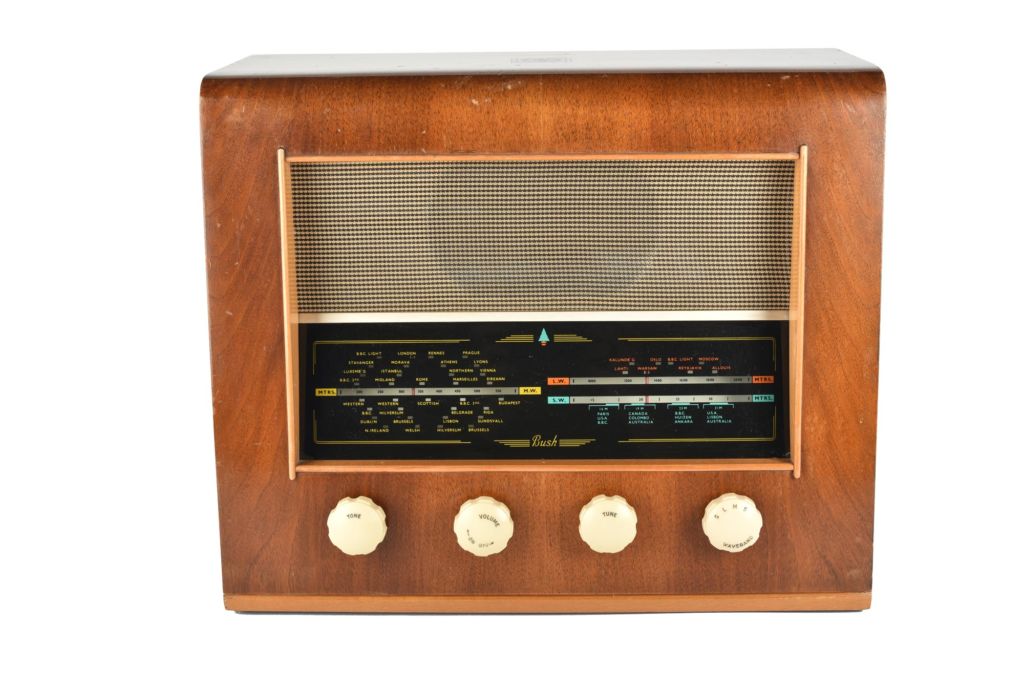 Did you know...
The average working wage in 1954 was £6.4s.10d.for a 47 hour week.
Discover
More
Artefacts