Grundig manufactured this 6 Valve receiver in 1956. Housed in a wooden contoured cabinet veneered with dark walnut, and a cream plastic front escutcheon with gold trim. This radio featured 3 reception wavebands; medium long and FM selected by means of a piano key switch, which also selected on/off, and gram input.
Internal aerials were fitted to aid reception, a ferrite rod for the MW & LW bands and a ribbon dipole for local FM stations. Extension sockets at the rear were provided for gram, aerial and earth connections.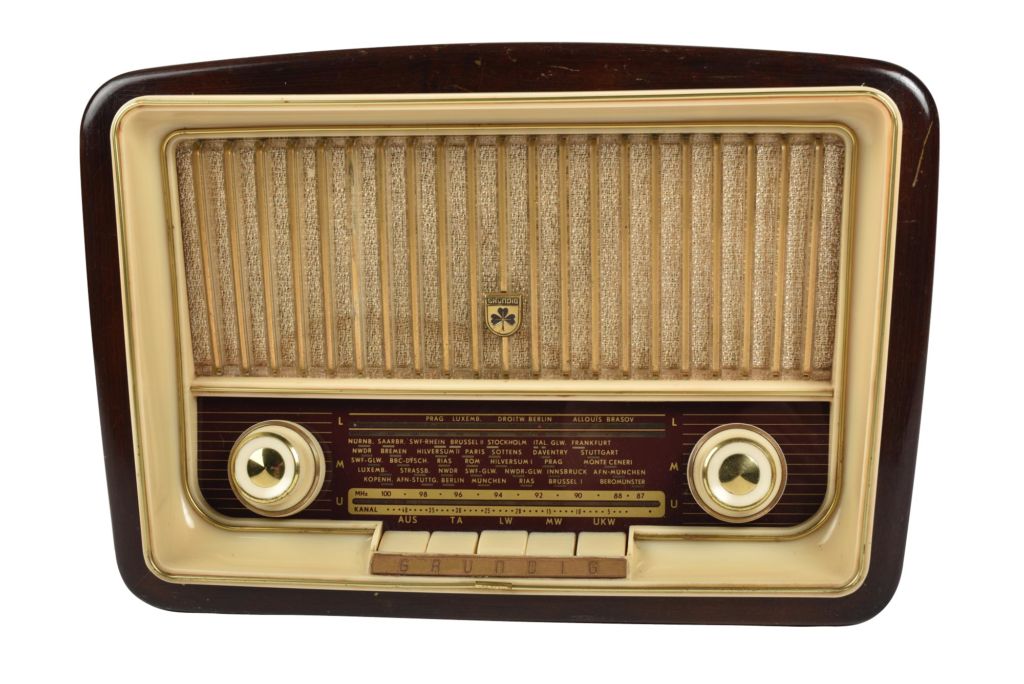 Did you know...
This receiver has undergone a complete restoration in our museum workshop and is now in full working order.
Discover
More
Artefacts