This receiver was one of the first to use a plastic moulding for it's cabinet, much cheaper than wood. Manufactured by Ekco in 1933 whilst the company was recovering from a serious fire which had destroyed their research laboratory in 1932. Eric Cole, the company founder, had to re-mortgage his own house to keep the company afloat.
These receivers were often found plugged into a bayonet light fitting using a two way adapter as in the 1940's the electricity board had two domestic tariffs one for lighting and a more expensive one for power sockets.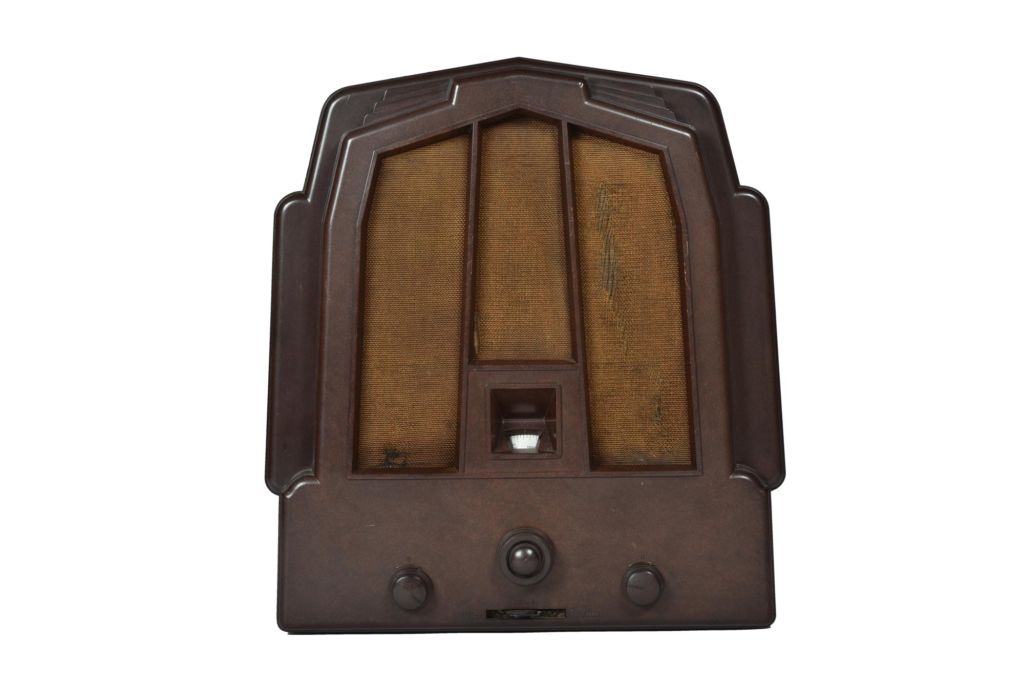 Did you know...
The retail selling price for this model was £17.17s.0d including purchase tax.
Discover
More
Artefacts