Pye manufactured this 6 valve superhet receiver in 1951. Housed in a walnut veneered wooden cabinet. This radio featured 3 reception wavebands, medium long and short selected by means of a rotary switch. Also featured was additional amplifier circuitry to allow for enhanced sound reproduction when used with an external gramophone. Another innovation was the 'tonemaster' fourway rotary tone control switch used on this radio. Extension sockets at the rear were provided for gram, speaker, aerial and earth connections.
The retail-selling price was £23.9s.3d plus purchase tax when it was first released in 1951.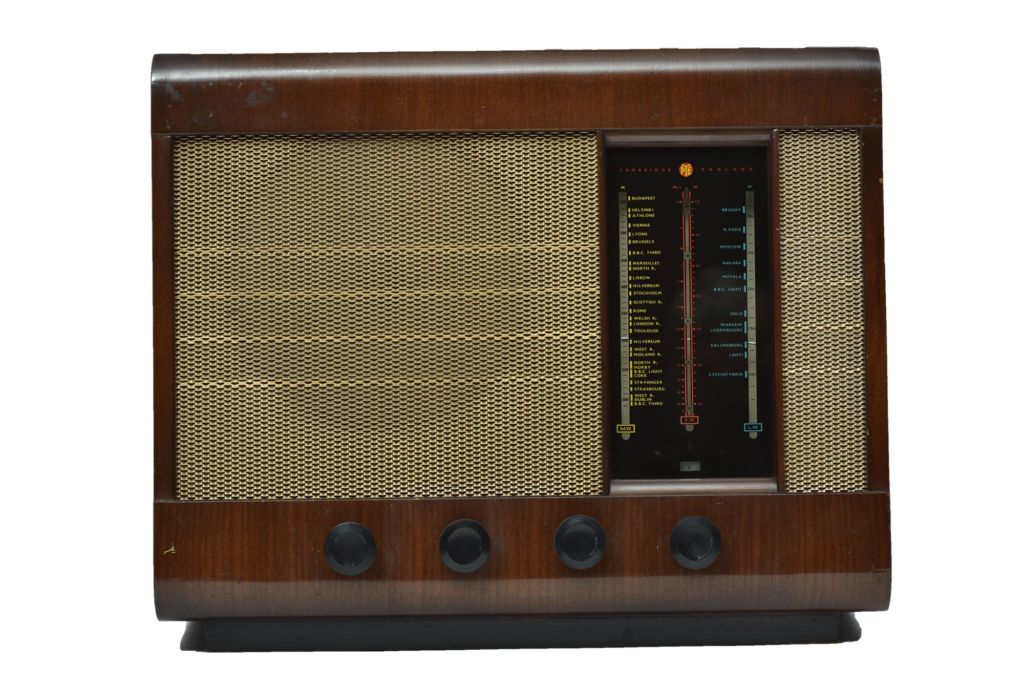 Did you know...
The average working wage in 1951 was £5.8s.1d for a 47 hour week.
Discover
More
Artefacts