Manufactured by Ferguson Radio Corporation Ltd., London in 1940 this 5 valve superhet radio is housed in a 2 tone walnut contoured veneered wooden cabinet with front mounted control knobs.
It has medium and shortwave receive capabilities. It also has a throw-out aerial wire for reception of local stations.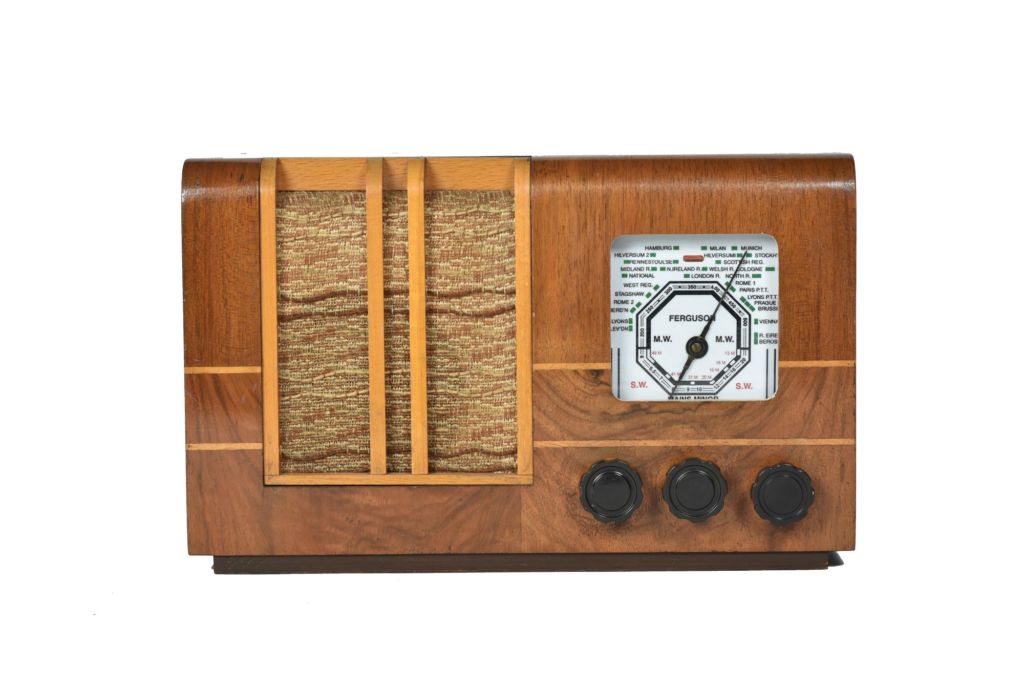 Did you know...
This receiver has undergone a cabinet restoration in our museum workshop.
Discover
More
Artefacts