Manufactured by Ferguson in 1960. This 10 valve radiogram was finished in a teak veneered wooden cabinet. The upper side opening doors give access to the main controls and a Garrard 4 speed record autochanger deck.
The lower drop down door accesses a record storage department. The radio featured 3 reception wavebands; medium long and FM selected by means of a piano key switch, which also selected on/off, and mono/stereo output. Internal aerials were fitted for local reception of AM and FM stations. A magic eye indicator at the bottom of the tuning dial assisted tuning.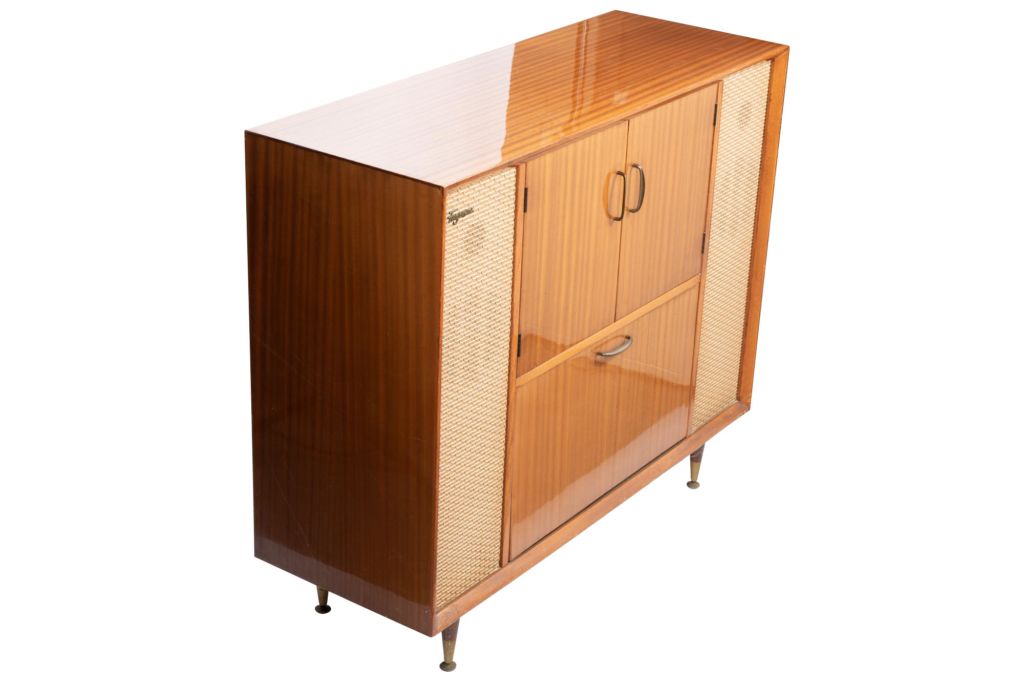 Did you know...
Four loudspeakers were fitted plus extra circuitry was employed in the form of a selectable artificial reverberation unit to enhance the sound quality on both mono and stereo outputs. Sockets on the rear of the cabinet are provided for tape input and output plus aerial and earth connections.
Discover
More
Artefacts