Manufactured by Pye of Cambridge in 1949 this 4-valve radio is housed in a two tone veneered wooden cabinet. In addition to the volume and tuning control knobs mounted on the front of the set, it also had a 3-way switch knob mounted on the right hand side of the cabinet to allow selection of the Medium and Long waveband. There was also a tall cabinet console version of this model produced.
The retail-selling price for this model was £17.17s.0d plus purchase tax.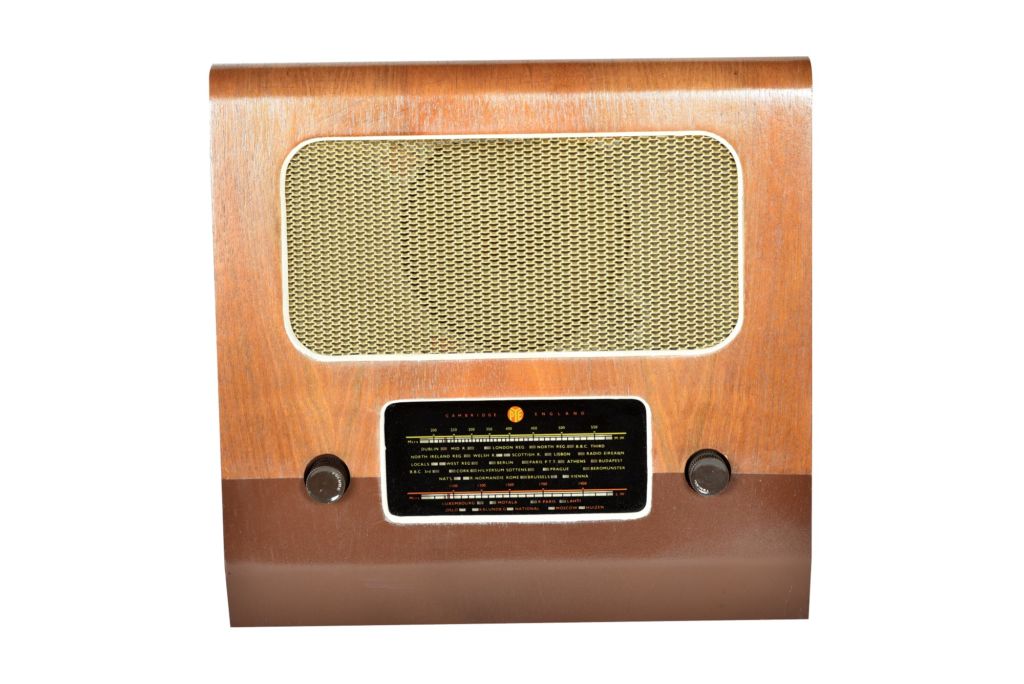 Did you know...
The average working wage in 1949 was £4.14s.0d for a 47hour week.
Discover
More
Artefacts