Manufactured in 1946 this first post-war professional communications receiver was fitted with 10 valves. It had a signal strength meter, BFO. Dual-gate Xtal filter and Noise limiter. Frequency coverage is provided in 5 switchable bands 30,000 to 600 kilocycles (10- 500 meters). On the rear of the receiver sockets were provided for the connection of external antenna, earth, headphones and loudspeaker. This receiver has undergone a complete restoration in our museum workshop and is now in full working order.
The retail-selling price when first released in 1946 was £38.0s.0d plus purchase tax.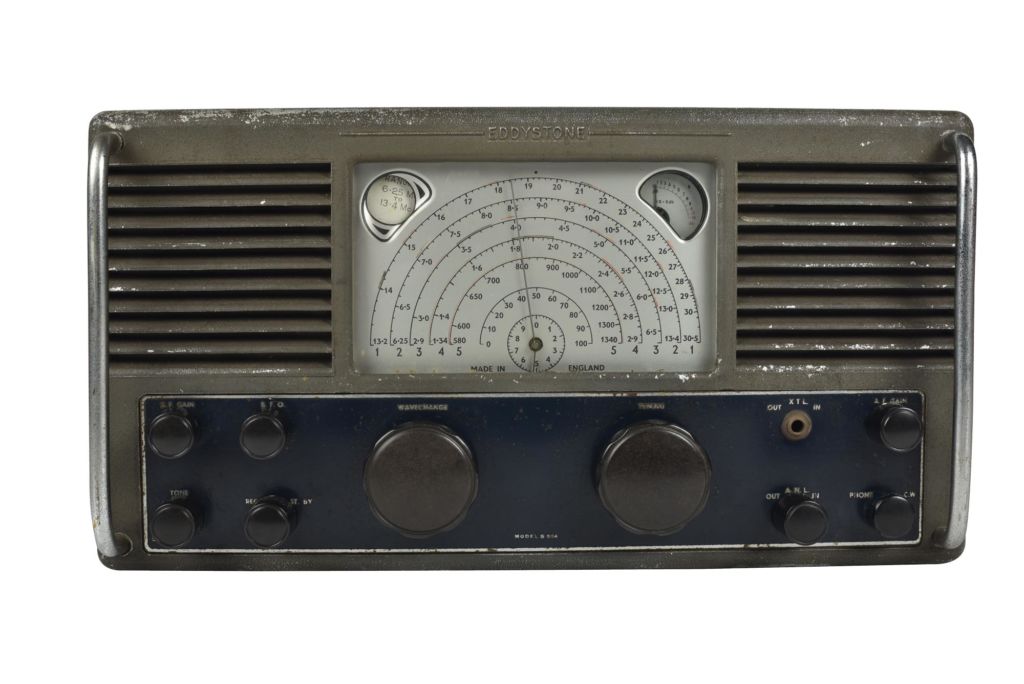 Did you know...
The average working wage in 1946 was £4.0s.10d for a 48 hour week.
Discover
More
Artefacts