Manufactured by Philips in 1937 this 6 Valve receiver was housed in a veneered wooden cabinet. This radio featured a lift up tuning dial with a built in magic eye indicator to assist tuning. Another interesting feature is the joystick type 'Monoknob' which controlled volume, selectivity and tuning. The outer ring is used to switch between the LW, MW and SW wavebands. Extension sockets at the rear were provided for a gram, speaker, aerial and earth connections.
The retail-selling price was £18.7s.8d including purchase tax.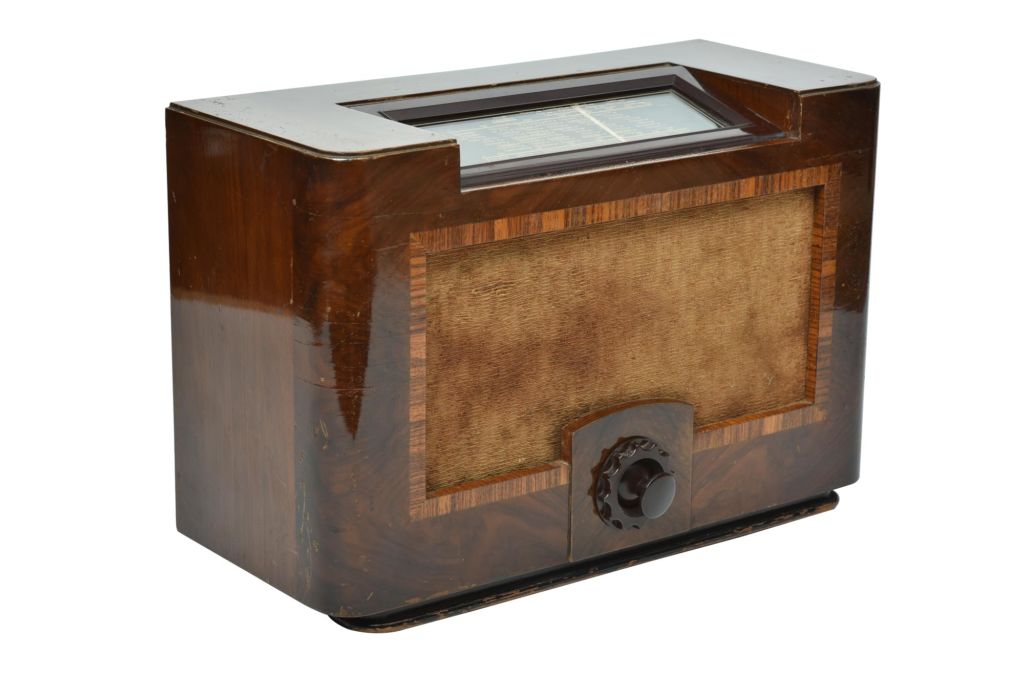 Did you know...
The average working wage in 1937 was £1.12s.0d for a 50hour week.
Discover
More
Artefacts