Bush manufactured this 5 valve superhet receiver in 1950. Housed in a walnut veneered wooden cabinet it was a very advanced design for the time. Incorporating 7 preset station selector push buttons that could be individually tuned to select separate stations (4 on MW, 2 on LW and 1 on SW). A gram selector button was also included. The receiver was also able to manually tune on medium, long and short wavebands. Extension sockets at the rear are provided for gram pick-up, speaker, aerial and earth connections. This receiver has undergone a complete restoration in our museum workshop and is now in full working order.
The retail-selling price for this model was £23.8s.9d plus purchase tax.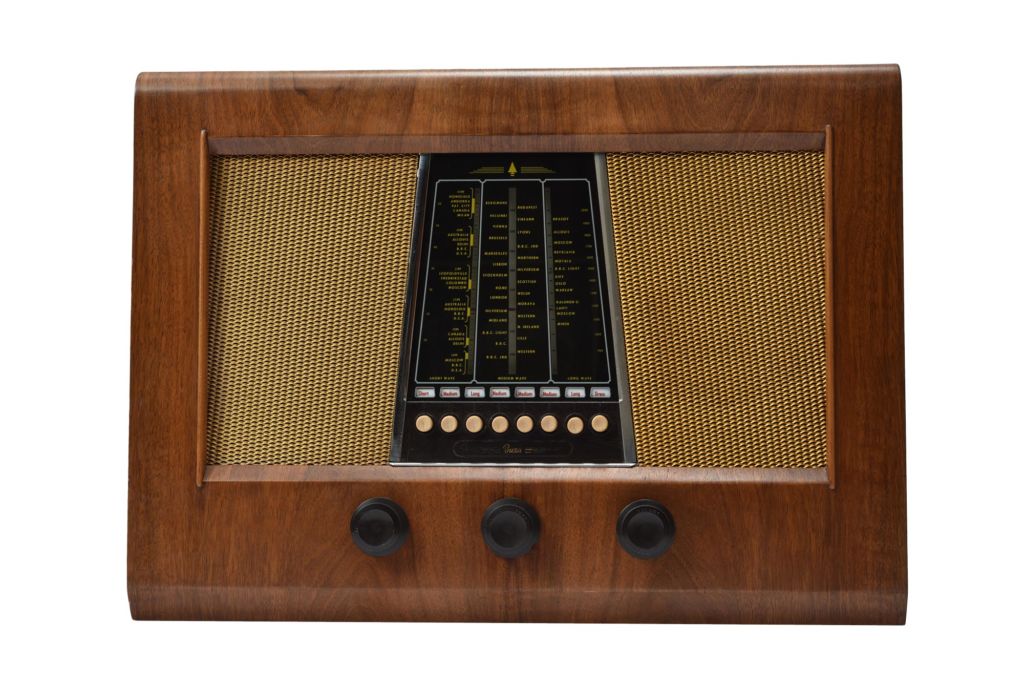 Did you know...
The average working wage in 1950 was £4.19s.4d for a 47 hour week.
Discover
More
Artefacts