This 8-valve VHF/FM receiver was manufactured by Hacker in 1962, housed in a light teak veneered plywood cabinet. This radio featured a visual tuning indicator and a large tuning scale with adjustable station markers for ease of tuning. An internal FM dipole aerial was fitted for the reception of local stations. On the rear of the set sockets were provided for external loudspeaker, radio output and aerial connections, also a control for tone adjustments.
The retail-selling price was £32.12s.0d including purchase tax.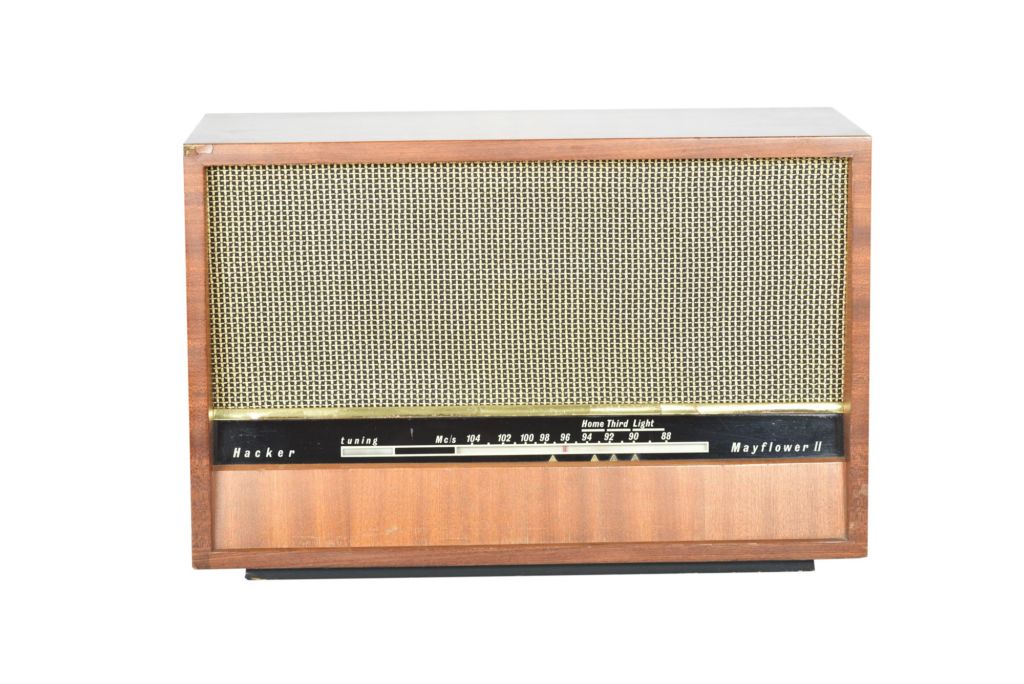 Did you know...
The average working wage in 1962 was £9.1s.9d for a 46 hour week.
Discover
More
Artefacts