Manufactured by HMV in 1972. This transistorised radiogram was finished in a teak veneered wooden cabinet with gold coloured trim. A lid gives access to a BSR 4 speed auto-changer. A VHF FM radio is fitted which uses pre-set push buttons for station selection and memorising. A stereo indicator tuning light is fitted to assist this process.
An internal FM dipole aerial is used for reception.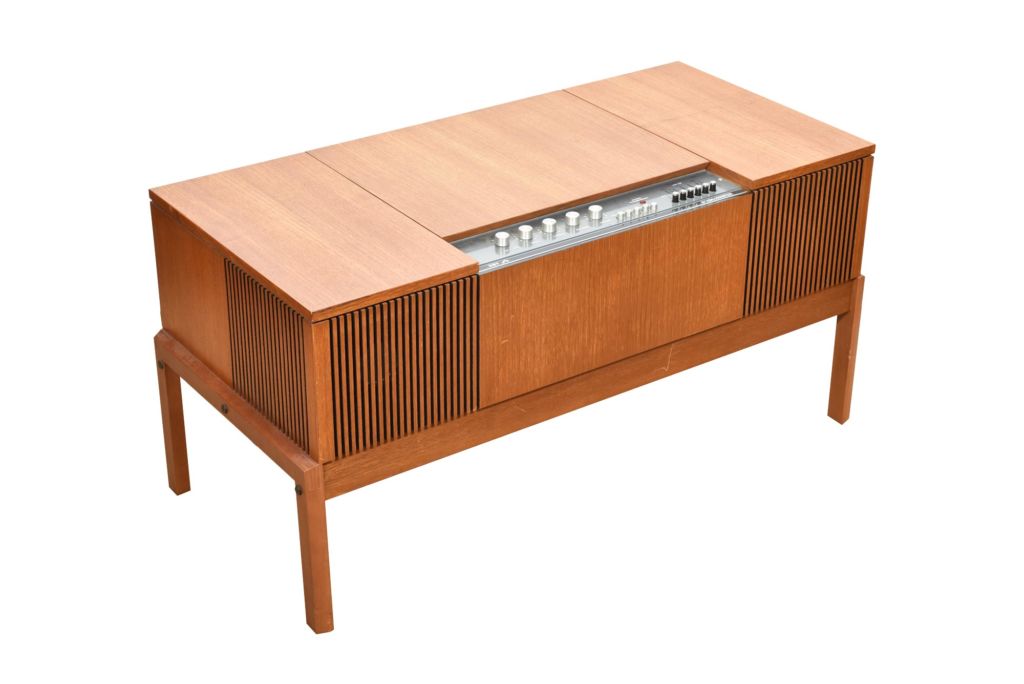 Did you know...
A din socket is provided for plugging in an auxiliary tape deck or microphone.
Discover
More
Artefacts